Understanding the internal and external threats, along with the resource challenges to manage the growing collection of products, Digital Guardian is the first and only solution that unifies internal and external data protection solutions into a single console.
The Digital Guardian data protection platform consolidates data loss prevention, endpoint detection & response and user & entity behavior analytics to deliver the only enterprise threat aware data protection solution – all from a single analytics and reporting console, tailored for information security professionals.
Our platform, performs on traditional endpoints, across the corporate network, and cloud applications, making it easier to see and block threats to sensitive information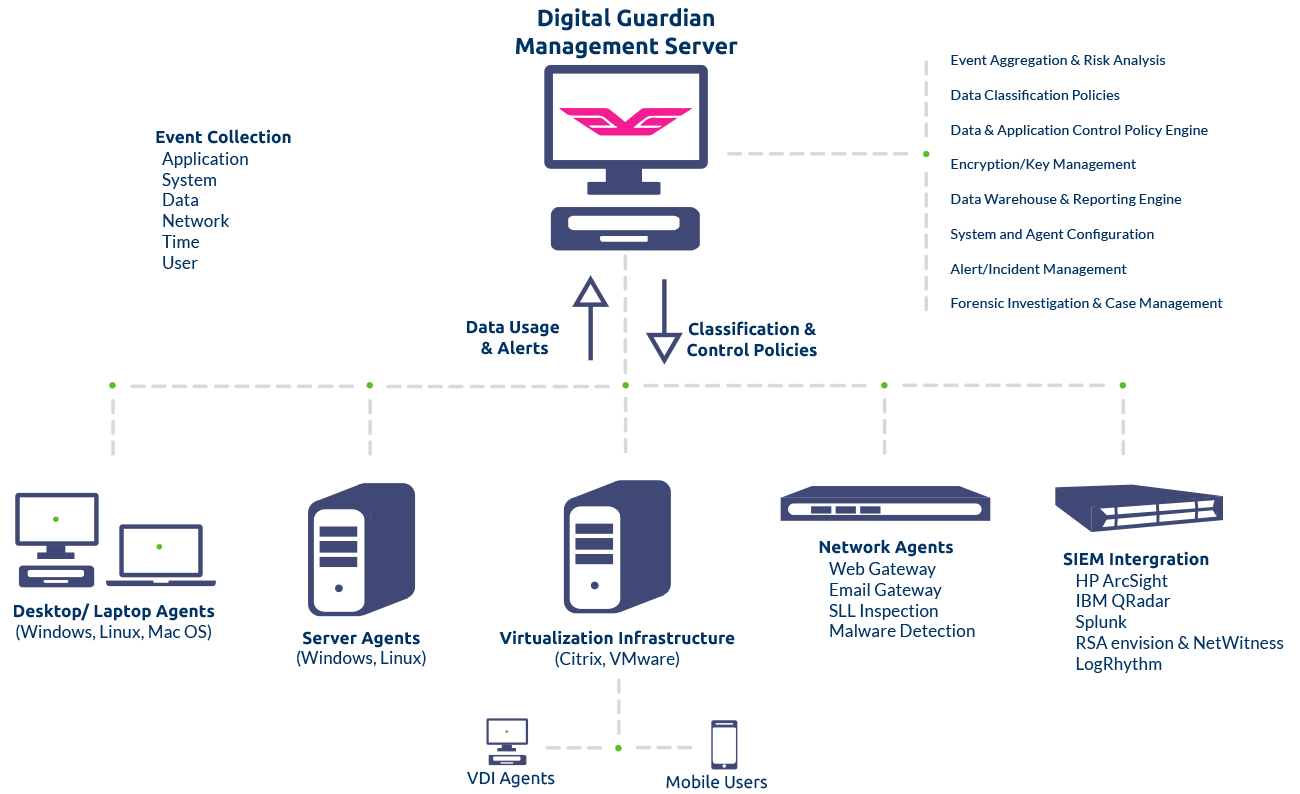 DLP Solution Relies on 3 Essential Elements to Inform and Effect Data Security

Flexible Control
Don't slow down your business
Across network, storage, cloud, and endpoints
Enforceable on all OSs ( Windows, Linux, Mac)
​As data breaches continue with regularity and compliance mandates get more stringent, organizations need to protect sensitive data in both on-premises and cloud environments.
It helps organizations move past silos of encryption and crypto management solutions to attain central and uniform deployments of data protection solutions and prepare your organization for the next security challenge and new compliance requirements at the lowest TCO. Our advanced data discovery, data encryption, key management, network encryption, hardware security module and data protection on demand solutions enable customers to protect and remain in control of their data wherever it resides – across cloud, on-premises and hybrid IT environments.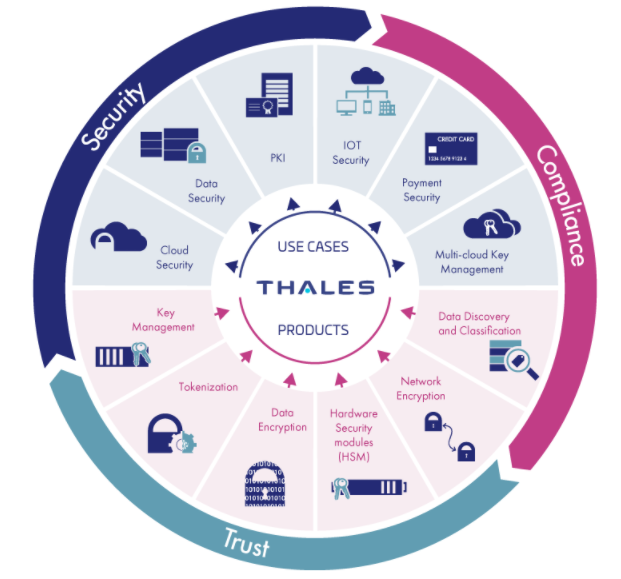 What Types of Data We Protect



Data at Reset
Our data at rest solution delivers data-at-rest encryption with centralized key management, privileged user access control and detailed data access audit logging. This protects data wherever it resides, on-premises, across multiple clouds and within big data, and container environments.

Data in Motion
Network Encryption solutions provide customers with a single platform to encrypt everywhere— from network traffic between data centers and the headquarters to backup and disaster recovery sites, whether on premises or in the cloud.

Data on Demand
Is a cloud-based platform providing a wide range of cloud HSM and key management services through a simple online marketplace. Security is now simpler, more cost effective and easier to manage because there is no hardware to buy, deploy and maintain. Just click and deploy the services you need, provision users, add devices and get usage reporting in minute

Is a powerful stream optimizer designed to adapt to any network environment, including 3G and 4G networks.
This powerful tool is ideal for addressing high bandwidth costs and low quality feeds for real-time video.
It addresses the obstacle of high bandwidth costs and low quality video feeds for security and defense environments in monitoring real-time video.




The video compression solution can reduce bandwidth consumption by up to 90% for live video streams.
Our solution offering includes provision of our OmniSuite of compression products, coupled with the best quality hardware and the video analytics (Vision Labs) to cater for the needs of port. Our solution enables the authorities to ensure better operations within available resources. We offer value by saving on bandwidth and storage needs and also by enabling the authorities to transmit data over 3G/4G.

Compressor
Compresses LIVE video feed from any source and keeps the native format intact
Up to 90% compression per stream.
Compress video, audio, and recordings Reliable video over unstable networks.
Lightweight, portable, compatible.
Interfaces to all VMS.
Centralized model, easy to deploy.
Adaptive technology for low bandwidth.
Compression Video Codec Compatible with Compressor: H264, H265, H265+, MJPEG
Stream​
Compresses video archives and generalizes those toMP4
Reduce storage and transmission costs Up to 90% compression per video file
Compress video, audio, and recordings Reliable video over unstable networks.
Lightweight, portable, compatible.
web ready Adjustable video and audio qualities
Centralized model, easy to deploy.
Supports .mp4, .avi, and .mov formats
Image
Compresses all image formats including DICOM and generalizes those to JPEG
Automatic detection and compression.
Highly customizable.
Perceptually lossless configurations Lightweight, Portable, compatible fast and highly optimized.
Intelligent analytics, smart optimization.
Up to 96% compression per image.
Every day your business creates more and more data. Data gets saved, employees move on, data is forgotten and lost. Valuable information sits on your file servers and document stores, not protected and unrecoverable because no one knows where to find it.
Data classification will help you regain control over your unstructured data. With Boldon James Classifier, you can select the right data classification approach for your business, whether it be automatic classification, user-driven classification or a blend of classification techniques so that users are supported by the software with their classification decisions.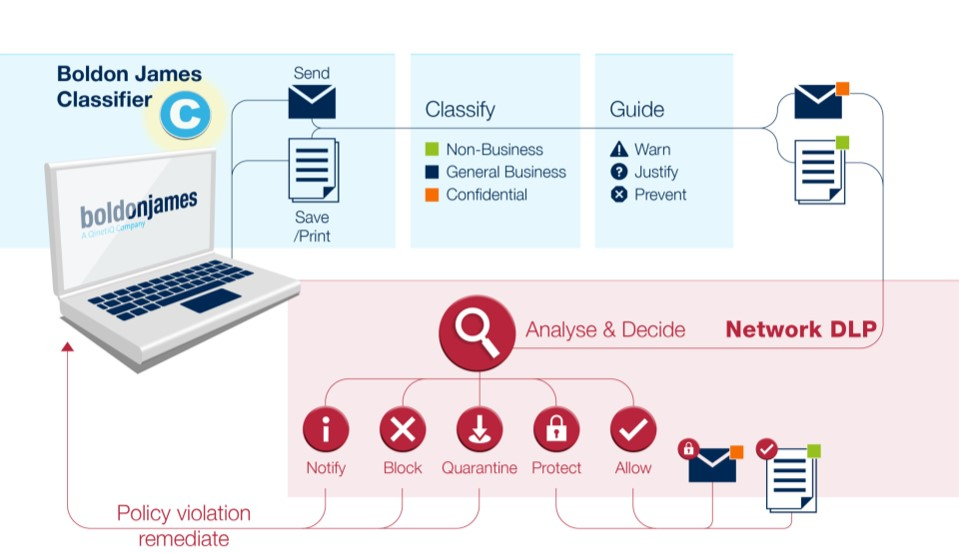 Protecting Data Throughout its Lifecycle

Data in Use
Office Classifier
CAD Classifier
MAC Classifier
Data at Rest
File Classifier
SharePoint Classifier
Box Classifier
Data in Motion
Email Classifier
Notes Classifier
OWA Classifier
Mobile Classifier
Exchange Classifier