Keeping up with the constant stream of security threats and patches is an ongoing drain on IT staff.
Organizations must be able to research, evaluate, test, and apply patches across the enterprise easily and automatically. And with the majority of vulnerabilities affecting third-party applications, patching and updating operating systems just isn't enough. With our patch management solution, your enterprise
can discover, assess, and remediate thousands of client systems comprehensively, consistently, and
regularly, based on policies you define and without saturating your network or disrupting user
productivity.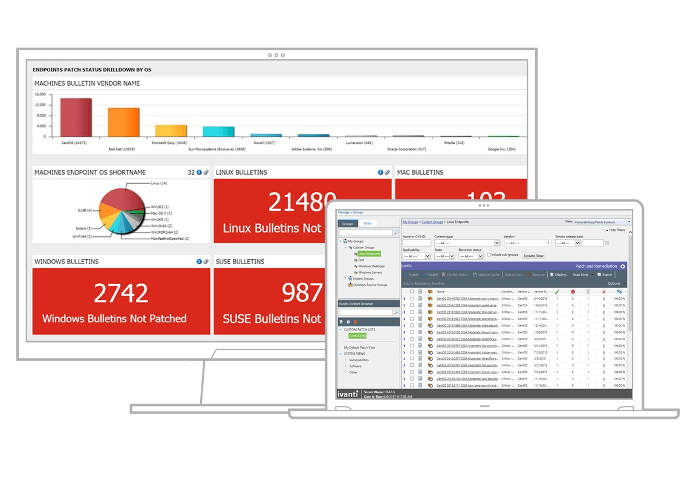 Patch Management Benefits

Increase Security
Establish and automate consistent policies for patching all of your assets, even those that are mobile, remote, or asleep.

Reduce Risk
Detect and remediate OS and third-party app vulnerabilities on various systems, to comply with laws and regulations.

Keep the Business Moving
Eliminate issues that slow user devices, and patch at the right time, under the right conditions, to minimize the impact on users.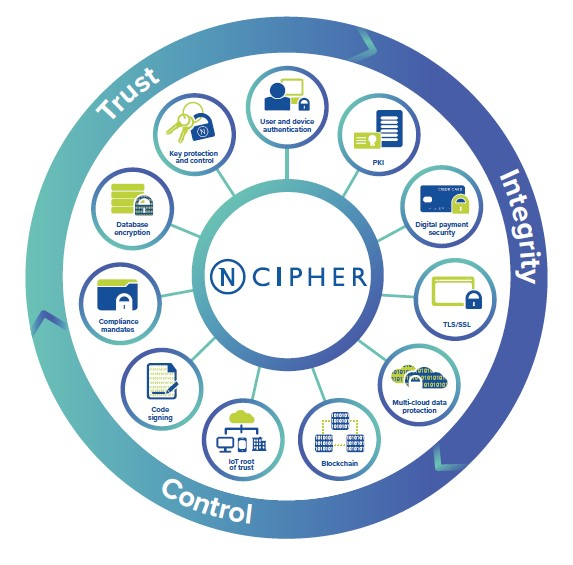 Our cryptographic solutions secure emerging technologies – IoT, blockchain, digital payments – and help meet new compliance mandates, with the same proven technology that global organizations depend on today to protect against threats to their sensitive data, network communications and enterprise infrastructure.

The HSM can do the following:
1) Generate strong encryption and signing keys
2) Provide a protected environment to Sign and verify data and certificates & Encrypt and decrypt data
3) Protect keys in storage


nSheild Connect
A network-attached appliance for high-performance data center environments.
Network attached appliance
Shared crypto resource
High performance
High availability


nSheild Solo
A PCIe server-embedded card for high-volume applications
Server-embedded card
Dedicated processing
High performance
Compact PCIe design
nSheild Edge
A USB-connected model for portable, low-volume and developer applications
Portable HSM
Use with PC/laptop
Small footprint
USB interface
More than 90% of targeted attacks start with email, and these security threats are always evolving. Proofpoint Email Protection provides multiple layers of security to stop malware and non-malware threats, such as email fraud. It can control all aspects of inbound and outbound email to detect and block threats, and prevent confidential information from getting into the wrong hands.
Email Security solution is deployed as a cloud service or on premises.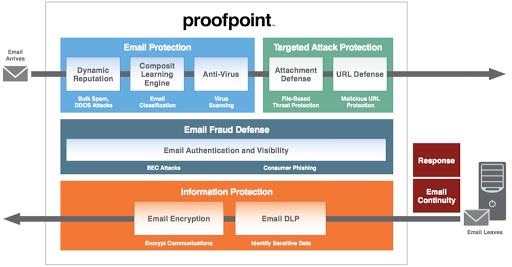 Advanced Email Filtering, Control and Visibility
Email Protection allows you to set up robust email filtering policies as a first step in routing email to users. You can create detailed firewall rules based on your needs. Even set up policies for anti-virus. We also leverage user bulk mail actions to improve the accuracy of future detection and classification.

Imposter Email Protecting
Dynamically block non-malware threats (such as BEC) trying to trick your people into sending money and sensitive corporate data.

Business Continuity
Maintain email communications if your on-premises or cloud-based email server fails.

Understanding the internal and external threats, along with the resource challenges to manage the growing collection of products, Digital Guardian is the first and only solution that unifies internal and external data protection solutions into a single console.
The Digital Guardian data protection platform consolidates data loss prevention, endpoint detection & response and user & entity behavior analytics to deliver the only enterprise threat aware data protection solution – all from a single analytics and reporting console, tailored for information security professionals.



Our platform, performs on traditional endpoints, across the corporate network, and cloud applications, making it easier to see and block threats to sensitive information

DLP Solution Relies on 3 Essential Elements to Inform and Effect Data Security

Flexible Controls
Don't slow down your business
Across network, storage, cloud, and endpoints
Enforceable on all OSs (Windows, Linux, Mac)